Exquisite Dining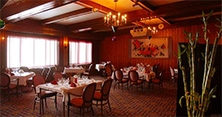 The Wabush Hotel's two signature restaurants attract foodies of all types, from the gourmet to the gourmand.
Grenfell Restaurant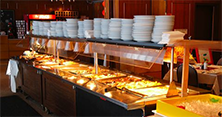 The Grenfell Restaurant's inviting buffet is perfect for everyone in the family, offering an array of choices to satisfy all appetites. Its à la carte menu pleases the more refined palate with its delectable Canadian and Chinese specialties.
Dining Room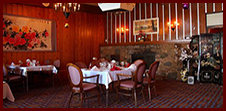 Sir Wilfred Grenfell's Dining Room is a 5 star gourmet salle-à-manger, earning two Diamonds in the Michelin Guide. Its elegant menu will entice your inner connoisseur and keep your senses tantalized from appetizer to dessert.